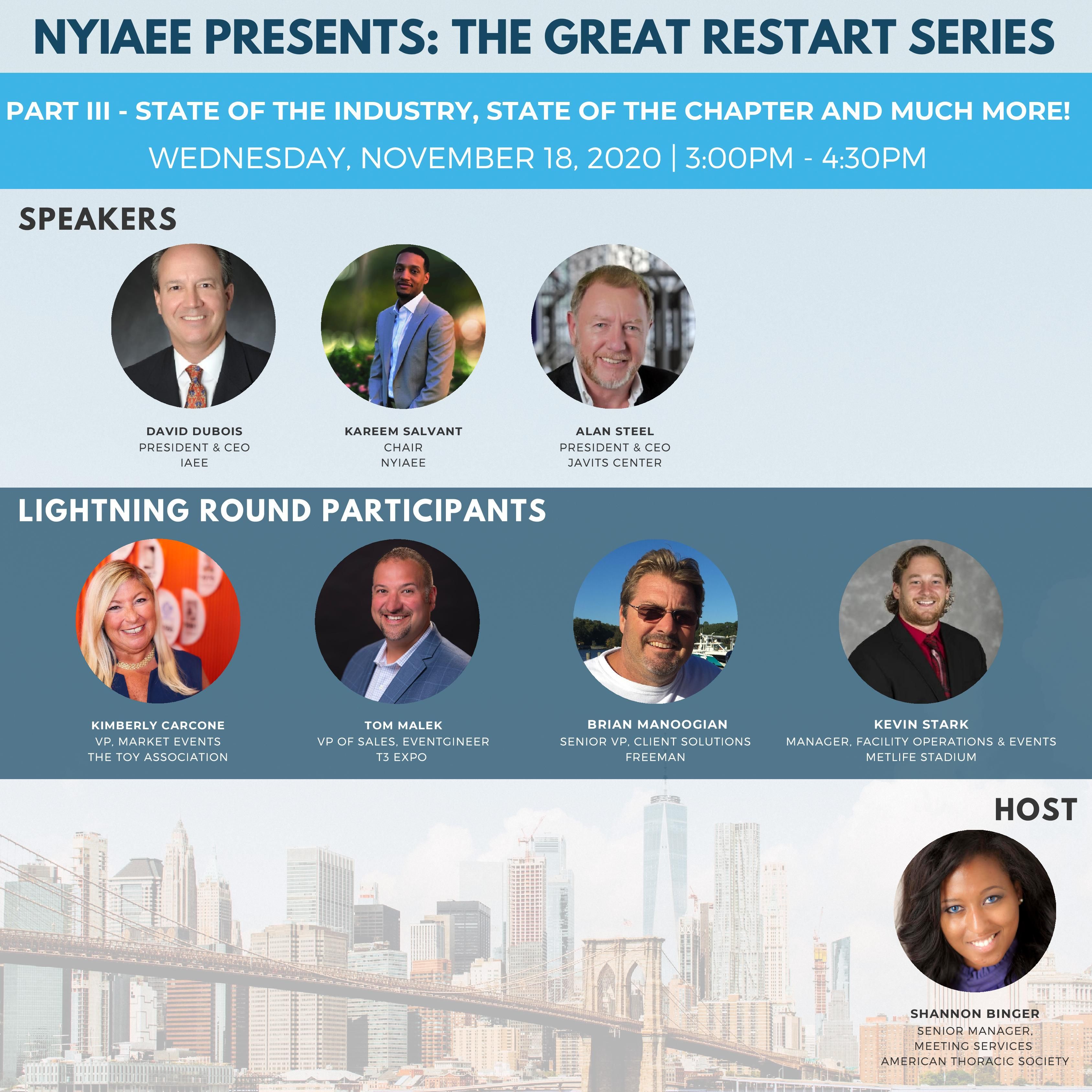 NYIAEE Presents: The Great Restart Series - Part III - State of the Industry, State of the Chapter and Much More!
From: November 18, 2020 to: November 18, 2020 | From: 3:00 PM to: 4:30 PM
Location:
United States
NYIAEE brings you Part III of its Great Restart Series to discuss the state of the industry, the New York Area Chapter of IAEE, and everything else on your mind about events and exhibitions!

Speakers include: David DuBois, President & CEO, IAEE; Kareem Salvant, Chair, NYIAEE; Alan Steel, President & CEO, Javits Center

Lightning Round Participants: Kimberly Carcone, VP, Market Events, The Toy Association; Tom Malek, VP of Sales, Eventgineer, T3 Expo; Brian Manoogian, Senior VP, Client Solutions, Freeman; Kevin Stark, Manager, Facility Operations & Events, MetLife Stadium

Shannon Binger, Senior Manager, Meeting Services, American Thoracic Society joins us once more as our incredible host.