Show Environments & Delivery: Move Beyond the Usual!™
From: March 13, 2019 to: March 13, 2019 | From: 5:30 PM to: 8:30 PM
Location:
AFR Showroom
30 Enterprise Avenue North, Secaucus, NJ 07094
United States
Dan Pink, in "A Whole New Mind", says: "Today the defining skills of the previous era – the 'left brain' capabilities that powered the Information Age [and function specifications!]– are necessary but no longer sufficient. And the capabilities we once disdained or thought frivolous – the 'right brain' qualities of inventiveness, empathy, joyfulness and meaning – increasingly will determine who [and what] flourishes and who flounders."
Meetings and shows rarely exhibit inventiveness, other than the use of technology or joy. Rarely do we feel a sense of energy when attending or leaving a meeting or tradeshow.
For years, meetings have looked, felt sounded like the worst of the school classes any of us ever experienced: rooms set in rows – often "bowling-alley style"!, lights low, teachers (subject matter experts) in front lecturing on what they believe to be important, stern looks given to anyone who doodles, uses social media or appears to be otherwise engaged, and little time for discussions to clarify information or to make comments to express thoughts and opinions or to interact with others even though studies show us that peer to peer interaction (often called "networking"!) is critical to the success of meetings and shows. And though trade shows are adding education on the show floor, what else can be done to make shows more engaging for exhibitors and participants?
At a time when meetings and shows need some "oomph" to enthuse people to attend, it's time to make changes!
From participation in this session, you will:
Develop a greater awareness of your own and others' learning styles.
Advance your ability to create different, more engaging learning and participation environments and delivery formats.
Create steps to take to move meetings and shows you plan, host and support to a new level of inventiveness.
Recommended to stimulate thinking for the session:
A Whole New Mind" by Daniel Pink
Observation at any meetings or shows in which you are involved or attend and websites of hotels and convention centers.
Schedule:
5:30 - 6:30: Registration
6:30 - 7:30: dinner
7:30 - 8:30 session
Tell is what you need to fully participate:
Email admin@nyiaee.com with any special requirements you may have.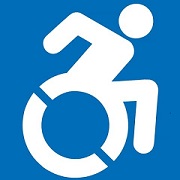 Trainer Bio:

Joan Eisenstodt founded Eisenstodt Associates, a Washington, DC-based meeting consulting, facilitation and training company, in 1981. Prior to founding her company, she was a meeting planner for a DC association for 3 years; and prior to her move to DC in 1978, she coordinated events for an art museum in her native Ohio.
Joan works with corporations, government-affiliated groups, associations, foundations, universities, hotel and conference center companies and convention and visitors bureaus. She conducts meetings department performance audits, and facilitates the design process for meetings, conventions and conferences. She currently is active on social media in hospitality, facilitation, education, association, meetings and travel communities and blogs and writes the "Friday with Joan" newsletter at www.meetingstoday.com.
Joan uses her right and left-brain functions as a hospitality industry expert witness and is on the Editorial Advisory Board of the Journal of Convention and Event Tourism. Among her many honors is induction into the Events Industry Council (formerly the Convention Industry Council) Hall of Leaders; Lifetime Achievement as an Educator by the PCMA Foundation – the only non-academic to be so honored and MPI's Planner of the Year; by HSMAI as with the Pacesetter Award for education contributions; and from IACC, both the Pyramid Award and the Mel Hosansky Award for contributions to education.
Co-marketing partner:

Event sponsor: